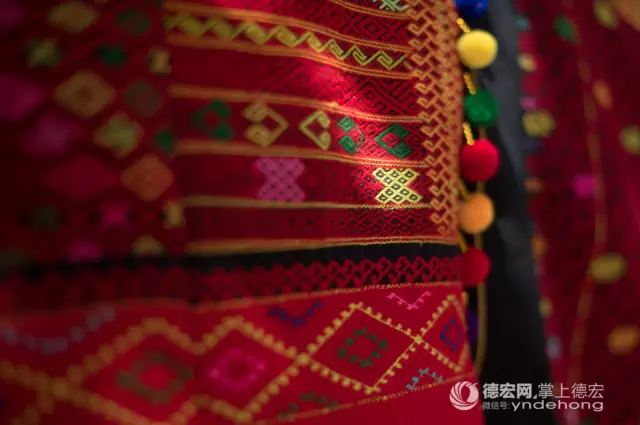 A delicate piece of Jingpo brocade gradually comes to life under the hands of Jingpo women who weave the colorful cotton threads into exquisite skirts. As one of the most popular folk handicrafts, Jingpo brocade features distinctive local and ethnic characteristics. The skill has been passed on from mothers to daughters of Jingpo ethnic group for hundreds of years.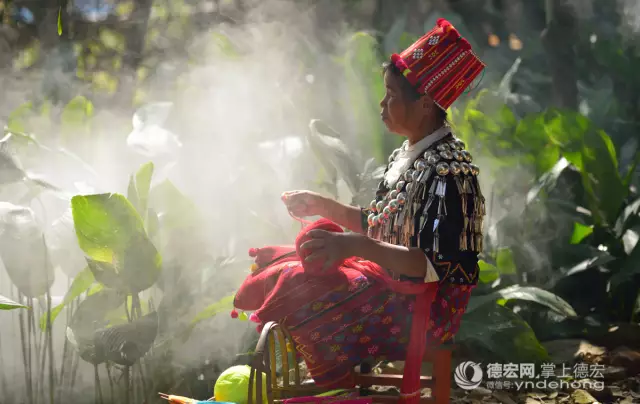 Shi Mading, a 56-year-old Jingpo woman, is a reputed folk artist in brocade. Her brocade sells like hot cakes, bringing in income for the family.
  The Jingpo brocade is mainly used for sarongs, blankets, waistband, bags and head-wears. Apart from practical use in costume and textile products, the brocade also functions as a special sacrificial offerings. The patterns on Jingpo brocade cover the animls , flowers and plants with which the ancestors were familiar. Peach blossoms, seeds of pumpkins, ox horns,crabs and dragonflies are among the common patterns.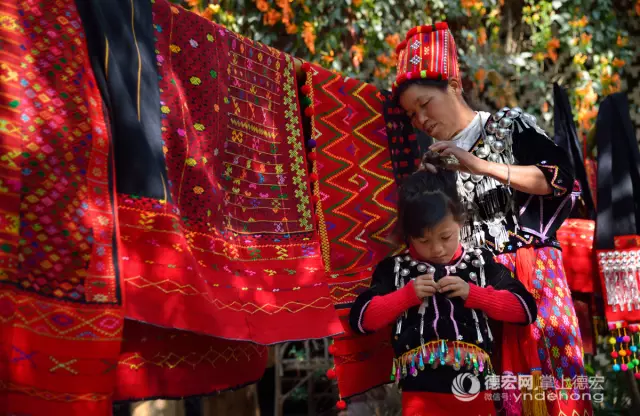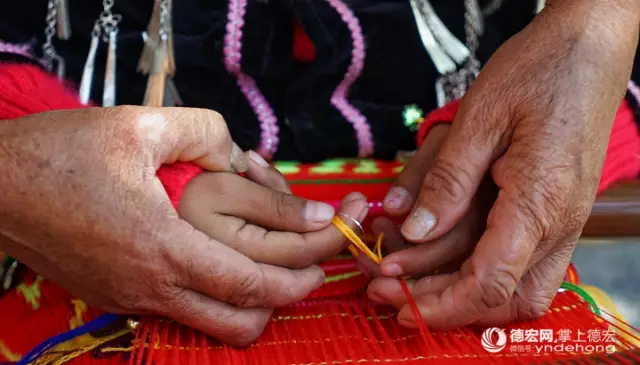 Throughout the history, the Jingpo women have developed unique skill in brocade-weaving with their wisdom and intelligence. In the past, every Jingpo woman had to learn brocade weaving. They took pride in mastering exquisite skill. As the Jingpo saying goes, "A man who is not skillful at knives cannot go far, a woman who is incapable of weaving cannot get married."Teaching daughters the skill and passing down their brocade-made products are the most precious gifts presented by a Jingpo mother.